Spades Park Neighborhood Association.
Helping Neighbors Help Each Other Become the Latest Up-And-Coming Indy Neighborhood.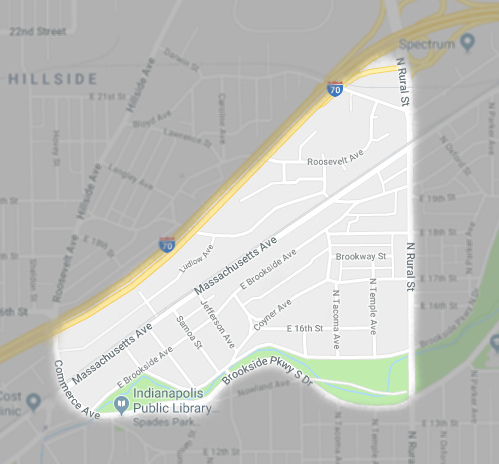 ---
If you live in the highlighted area on this map, you're part of our neighborhood association!
---
Come to the meeting and get your new - Neighborhood Sign!
Concerned about something in the neighborhood? How to Report Things
---
More info will be added to these pages.
And this will help get more people involved in our association.
Pretty soon, we'll see more good things happening!
---
Back to Main Page. Send Email SPNA is on Facebook!